I-196 South Haven, Michigan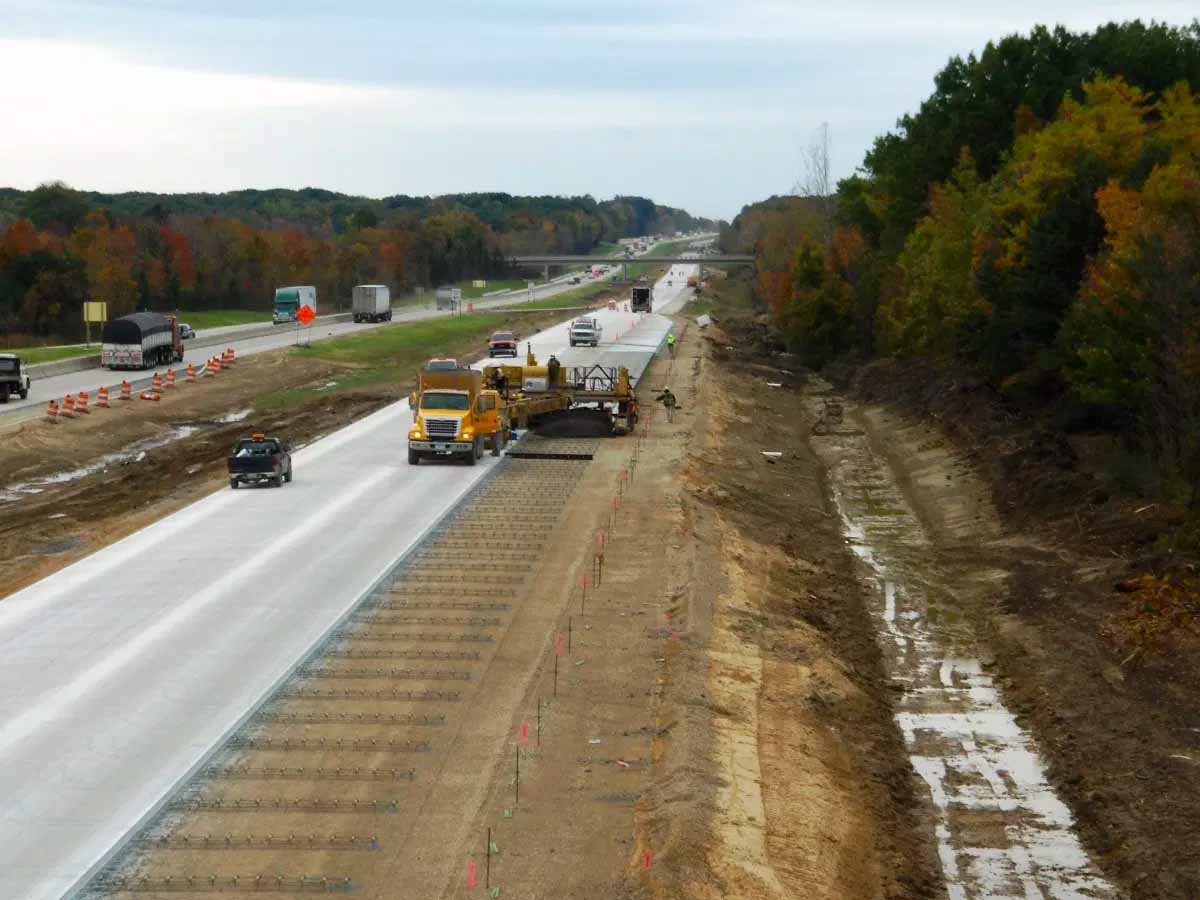 The scope of this 6.94 mile reconstruction of I-196 through South Haven included an unbonded concrete overlay of an existing PCC pavement, with full-depth reconstruction in areas to accommodate clearance at overhead bridges. Also included was complete demolition and reconstruction of a rest area, culvert installation, permanent signing, bridge deck rehabilitation, and installation of median cable barrier.
Concrete patching and placing an asphalt separation layer on the SB lanes was accomplished under traffic using lane closures. For the full-depth reconstruction areas, the existing concrete pavement was removed, crushed on-site and recycled as base. After completion and cure on the new NB lanes, the traffic was moved to the new concrete. Since the SB asphalt was already in place, concrete paving operations began right away.
As a test section, MDOT had the Contractor omit two dowel bars in the wheel path of the NB lanes, while in the SB lanes the dowels were placed in the usual configuration. Six sections required full-depth reconstruction for clearance at overhead bridges and at the rest area access due to unsuitable subgrade.
The rest area reconstruction began with full demolition of the building and all existing facilities. A brand new well water distribution and sanitary sewer system was provided for the new building. The sludge lagoons were graded and a new lining installed, and a new effluent structure, chamber and pump station was constructed. The result is a modern new well-lit rest area with a full-service building, landscaping and picnic facilities.