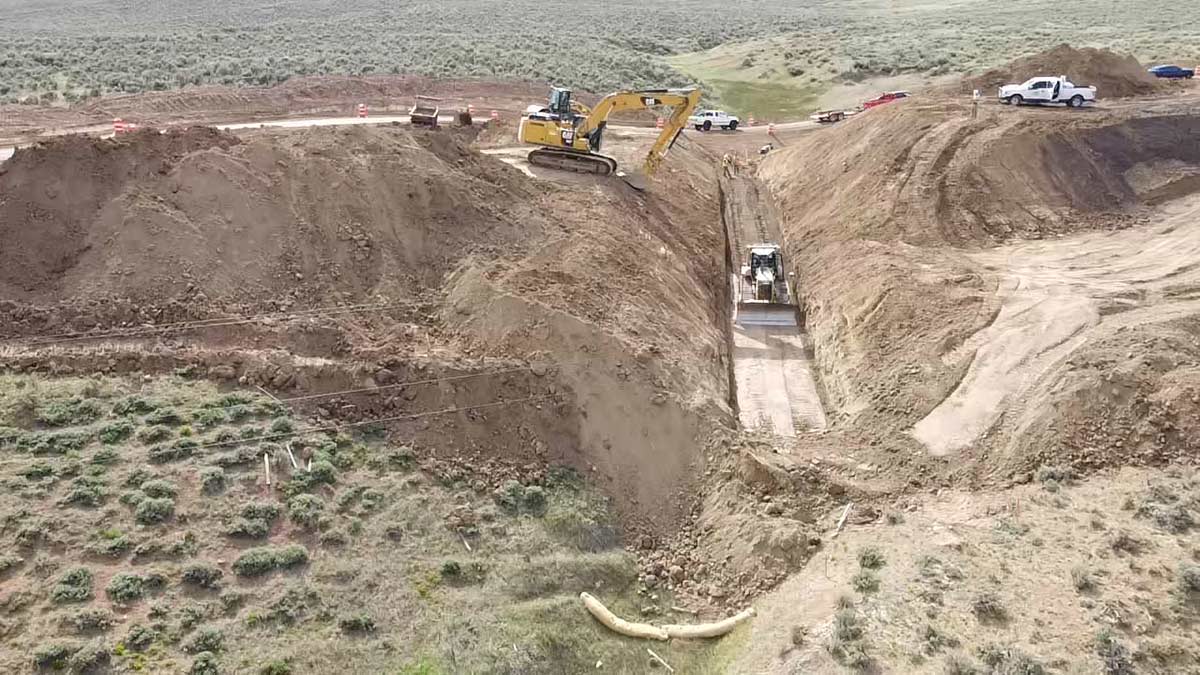 The State Highway 13 (SH13) Project sits 22 miles north of Craig on State Highway 13. Craig, Colorado sits about 40 minutes west of Steamboat Springs. This stretch of SH13 connects Craig with Baggs, Wyoming. As funds have come available, Moffatt County has been widening the roadway from what was a narrow, two-lane road to a full 40-foot- wide drivable surface. This area has also been prone to wildlife incidents with passenger vehicles, so much so that the project boasts four different types of fences, with one being designed to direct larger animals to use what will be a new dedicated wildlife crossing.
In total the team moved over 210,000 cubic yards of material to reshape the five miles of roadway. To date, over half of that volume has already been moved. Two of the project's three large structures have already been placed, including reinforced concrete box culverts. The last large structure, slated to begin in the coming weeks, is the wildlife crossing. Fortunately, the area has had a dry summer which has greatly aided the pipe crew's installation of the drainage pipes, which range from 18" all the way to 60". Finally, road base installation started in July as part of the plan to pave this project in one year.
Perhaps the greatest hurdle the project team is working to overcome is time. Although CDOT originally put this job out to bid as a two-year project, IHC Scott won the bid with the goal to build it in a shorter timeline. As a result of our value engineering, CDOT Region 3 will save time and money. The team understood the monumental task at hand and was able to deliver this project on time and under budget.
The Western Slope has proudly been able to reach a safety achievement for the Western Slope group – with two years without a recordable incident! Good job to the team and keep up the good safety!